Diversified Art Projects
Public Art Projects
An overview of some of the public art projects I've been commissioned to participate in. These projects all benefited worthy charities.
Wisdom of the HeArt, 2019 Airlie Gardens HeArt of the Gardens Public Art Project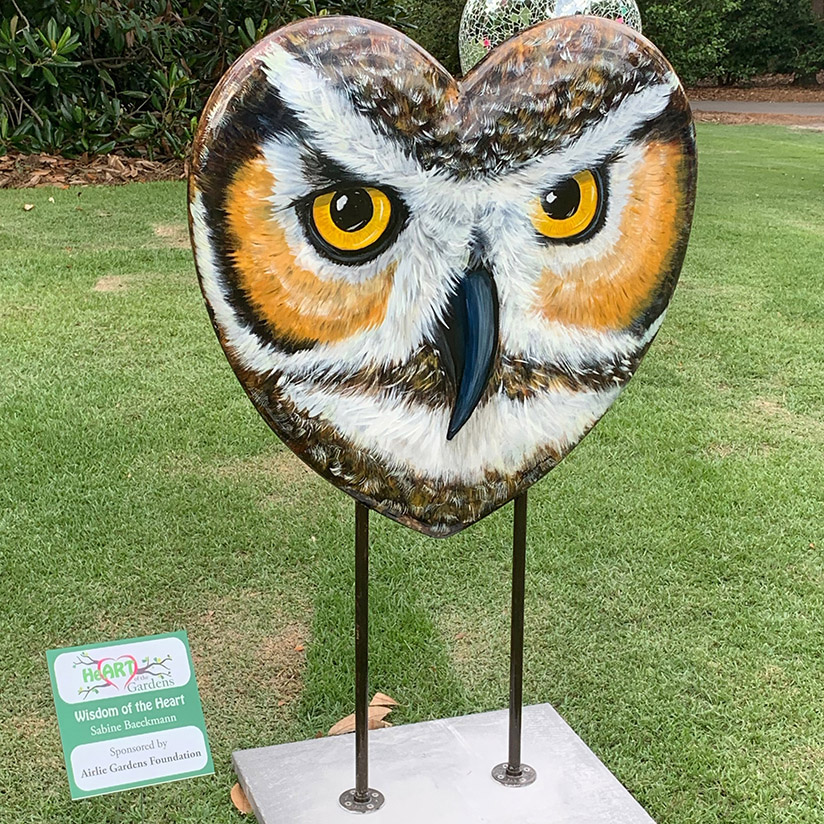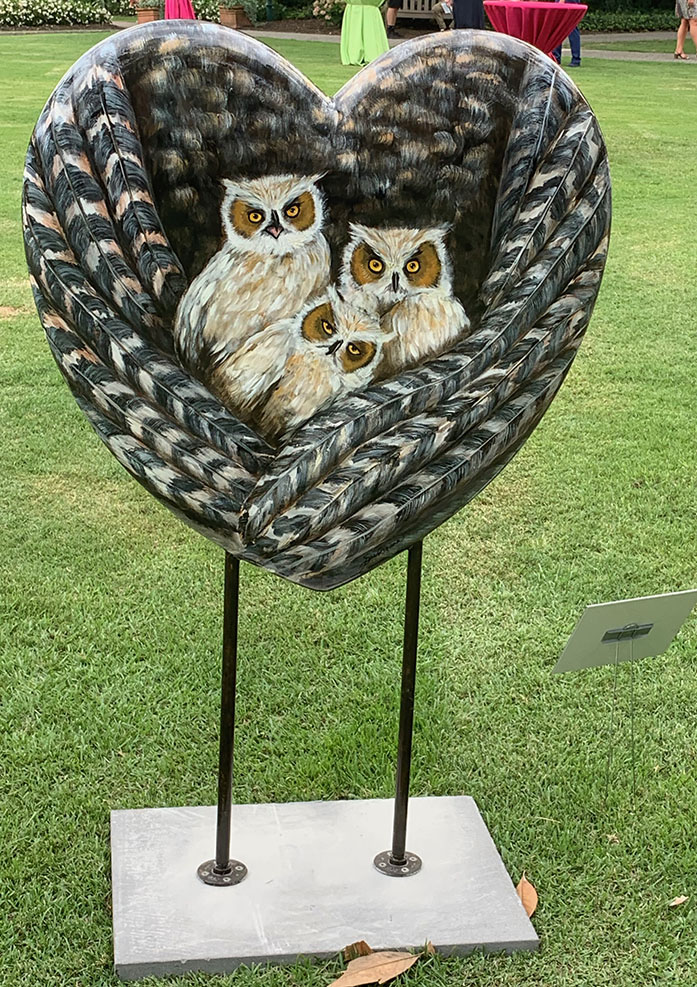 The 2019 Airlie Gardens "HeArt of the Gardens" public art project benefitted both local charities and organizations. "Wisdom of the HeArt" was one of 13 heart designs chosen to participate.
Alpine Explosion – SanJuan Mountains Association Pumas on Parade Project
The San Juan Mountains Association sponsored this public art project to raise awareness not only for art in the region, but more importantly for the National Forest and Mountains that are public lands and need to be protected.
Alpine Explosion 2 – 2006 International Parade of Cows, Denver, CO Public Art Project
This design was chosen for the the 2006 Cowparade featured in Denver Colorado. CowParade is the largest and most successful public art event in the world. CowParade events have been staged in over 50 cities worldwide since 1999. A commemorative book is also published for each Cowparade location.
Catn' Around Catskill Annual Public Art Project, Catskill NY

Catskill is now celebrating its 14th year of Cat'n Around Catskill! Once again Catskill's Historic Main Street will be lined with exciting artist renditions of felines. And it's all thanks to the commitment and support of all our generous sponsors. These fabulous works of art will be on display from Memorial Day to mid-September. See more about the project here.
Hoot of the Owl Annual Public Art Project, Coxsackie, NY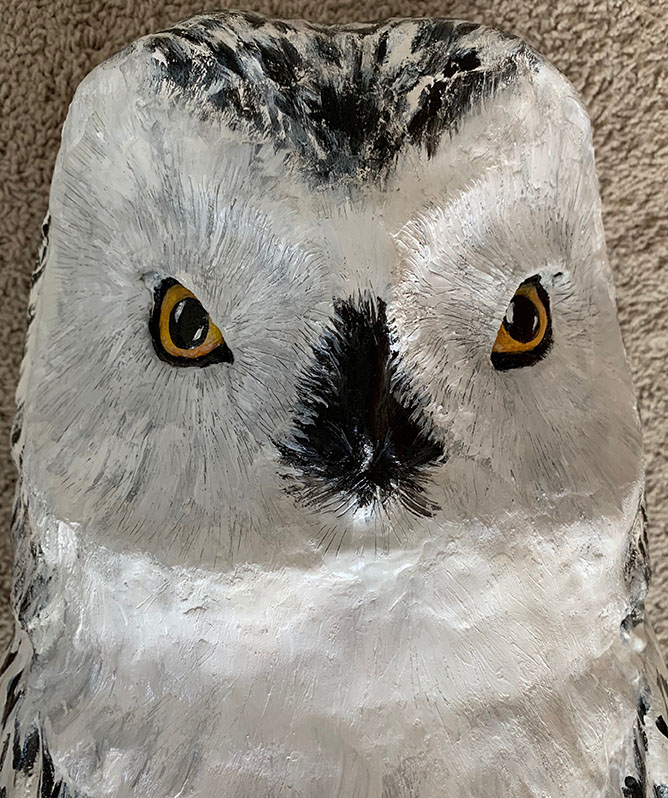 What a Hoot! is a new public art project in the upstate town of Coxsackie New York. Their goal is to raise money for various local charities. See more about the project here.